Some Frequently Asked Questions...
When I was eight years old, my mom was smart enough to hire a local magician for my birthday party. After the first trick, I was hooked! I went to the library and got every book I could on magic. I also went to my local magic shop and bought several small tricks. It really helped with my eye-hand coordination, and also helped me with my self confidence because I could do something most other kids couldn't.
How did you get into magic?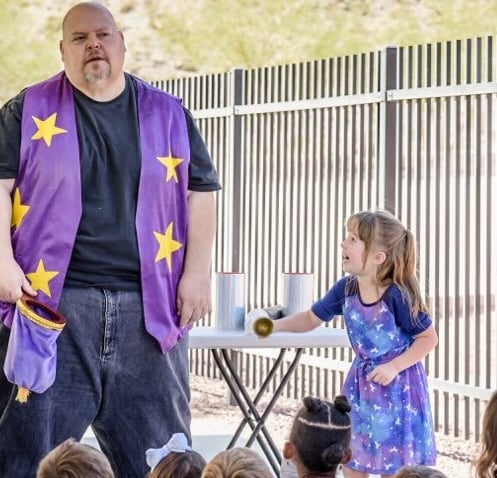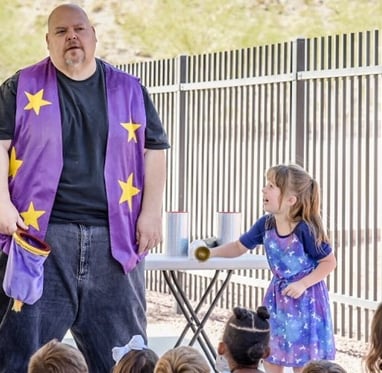 Do you only do children's parties?
Although children's events are my favorite, I actually do all types of events, for all ages, and all venues, no matter the size. I have themed shows that I've performed for schools about anti-bullying, drugs, stranger danger, etc. I also enjoy being a professional Santa Claus for the holidays!
My rates vary depending on the event and package you choose. I can perform a show for almost any budget, from a party for just a few children, to groups of 400 or more! For more information, or to see various packages that will work best for you and your event, visit the HOME PAGE, or you can CONTACT ME for pricing.
What methods of payment do you accept?
I accept Zelle, Venmo, Cash or Check. Just no chickens, please...
Why do I need to put a deposit down?
Deposits are for your protection. By putting a deposit down, you lock in and reserve me for your event's date and time, so that no one else can can take it. Although the deposit is nonrefundable, I try to work with the customer depending on their situation. Often, when a customer has to cancel, I am able to apply their deposit to a future date and time. Sometimes, you can gift it to someone else who may be having a party.