Magic, Laughter, and Family Fun!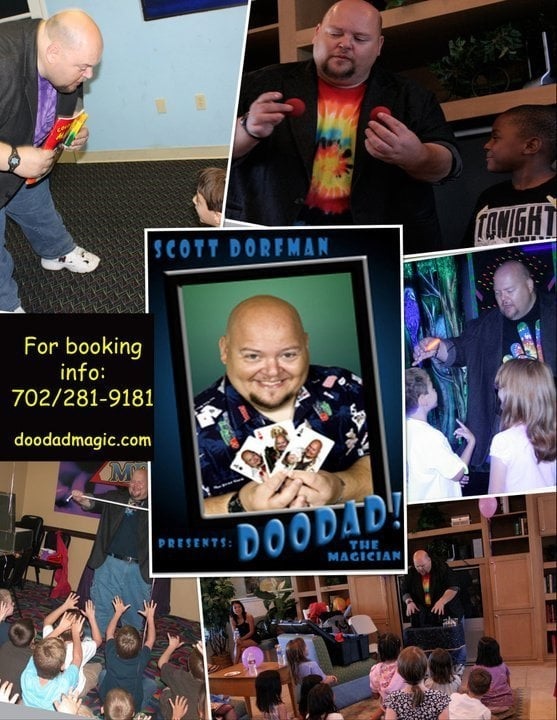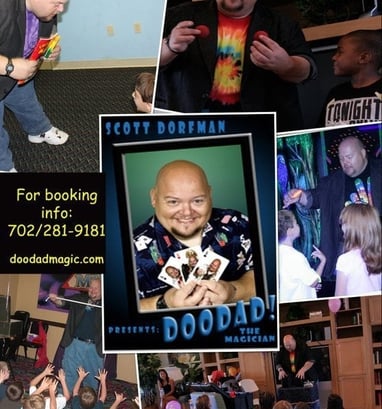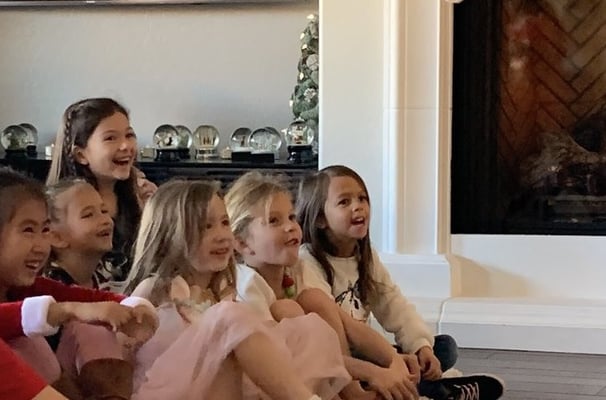 Experience the enchantment of Doodad Magic, where laughter and wonder come together. Our family-friendly magician guarantees a dynamic, interactive, funny and fun-filled experience for audiences of all ages and sizes.
Parents agree, Doodad is the most beloved magician for kids in Nevada! Watch as Doodad transforms your child into a magician, where they become the star of the show!
With fantastic, jaw dropping magic, combined with hilarious comedy, Doodad The Magician can tailor any show to meet your needs in any venue.
Specializing in parties for younger children three years and up, for over 24 years, Doodad has delighted thousands of audiences of varying sizes and venues. With fantastic, jaw dropping magic, combined with hilarious comedy, Doodad the Magician is dedicated to creating unforgettable and interactive moments of joy and wonder.
Doodad has done shows for the Cancer Society, Make a Wish, March of Dimes, Opportunity Village and Easterseals, and therefore has the experience to delight those with special needs.
With his unique blend of magic and comedy, Doodad's performances are designed to captivate and entertain audiences of all ages. Whether it's a birthday party, library show, school assembly, day care show, corporate event, community gathering, etc., Doodad guarantees a magical experience that will leave everyone smiling and mystified.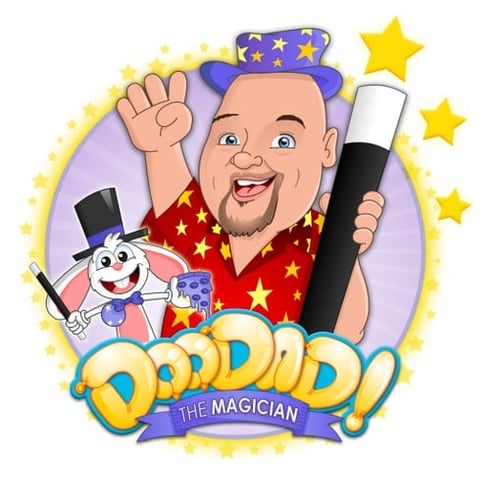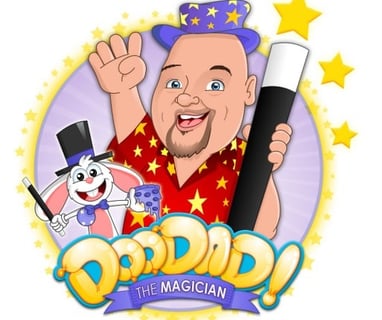 Three Packages To Choose From
A 35 minute show with laughs, audience participation, and your birthday child is the star of the show! Plus, the birthday child gets their own Magic wand!
A 40 minute show that includes everything in the Full House package plus... A balloon animal for each child and two for the birthday child!
A 40 minute show with balloon animals for all, and one hour face painting!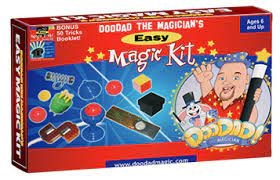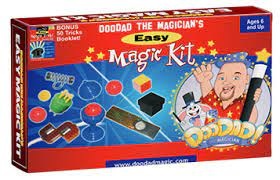 DOODAD THE MAGICIAN'S Easy Magic Kit
This is a great starter kit for children who want to explore the wonders of magic, and amaze their friends!
Only $20
Also Available While Supplies Last...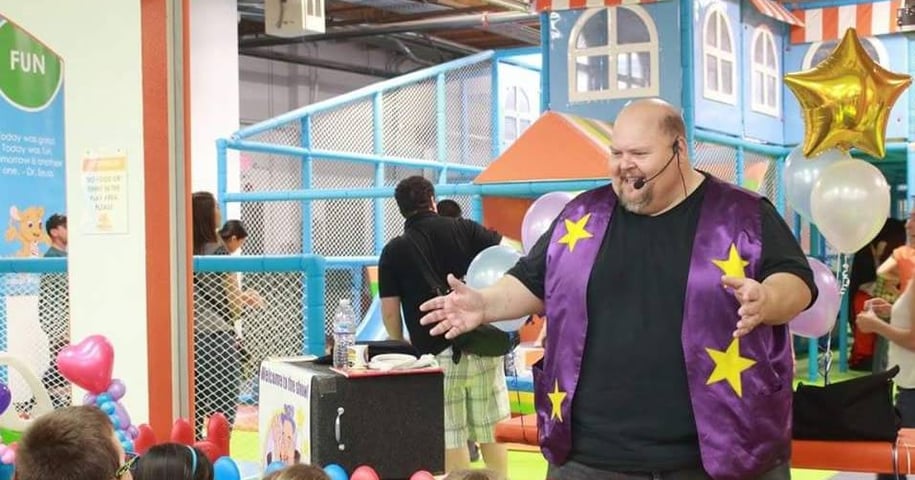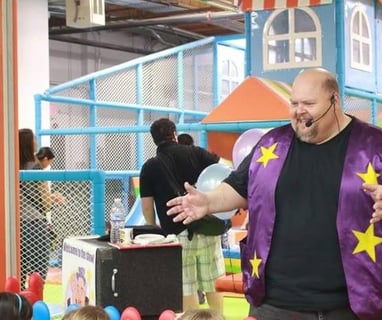 To Book Doodad For Your Next Event and Reserve Your Date, Call
702-281-9181